PushEd.

PushEd
Presents
Summer Workshop led by Diane Tomasi
One Week of:
Acrobatics
Partner-work
Choreography/Repertory
Performance
Students will meet for 3 hours every day for one week. Students will receive a technique-based warm-up, will learn repertory and partner-work, and will work on choreography. At the end of the week students will present a culmination of their work over the week.
Originally from Massachusetts, Diane holds a BA (Hons) Performing Arts (Dance), from the Liverpool Institute for Performing Arts, aka the "Paul McCartney Fame School." Diane began teaching in 2001, and has taught classes and workshops in and around the US, including New York, Alaska, and Massachusetts as well as the UK. Her teaching repertoire includes contemporary dance, contact improvisation, gymnastics, ballet and jazz. Diane fosters an encouraging and open atmosphere allowing students to delve deep into their bodies to explore and discover their own interpretation of the movement given or experienced. Diane encourages letting go of judgment so the body can move openly and naturally, while maintaining body awareness and wellness.

"i'm not interested in how people move, but in what moves them."
-Pina Bausch


Powered by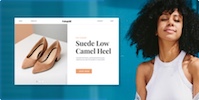 Create your own unique website with customizable templates.