DIANE TOMASI -performs on the ground and in the air, as a dancer and aerialist. She began as a gymnast at the young age of 2, later began to dance, she then was introduced to aerial through an inclusive, abled/disabled body workshop with Blue-Eyed Soul Dance Company in UK. Diane has performed at Galapagos, Slipper Room, Jacob's Pillow, The Wild Project, Dance New Amsterdam, The Muse Brooklyn among other places and with Phaedra's Cabaret, Ko-Ryo Dance Theater as well as her own solo work.
Diane began teaching in 2001, and has taught classes and workshops in and around the US, including New York, Alaska, Massachusetts as well as the UK. Diane is currently a freelancer and teaches tumbling, acrobatics, aerial, dance classes and combination classes from ages 5 to adult
throughout NYC
. Diane's classes are upbeat, judgement-free and welcoming of all races, genders, sexualities, body types, levels and abilities.
---
Diane explores cultural norms by which society at large may live without ever questioning. All of her work addresses the very assumptions that injure us socially: fixed gender roles, heteronormativity, racism, greed, what we perceive as normal and/or pretty, etc. Sometimes these ideas subtly blanket a comedic performance piece; sometimes they are represented forthright. Diane also explores and experiments with dance's visual qualities, for example by creating site-specific work.
Diane is interested in encouraging the mind to let go of learned judgement and to allow the body to move openly and naturally while maintaining body awareness and wellness.
She is currently interested in the habits and beliefs that she has internalized as a part of herself whether she feels shame, or self-conscious. H
ow does that internalized self-deprecation influence how she moves through her world. Diane is interested in digging deep into what it means to be queer, white and a woman and how that influences what she believes internally and externally and what behaviors she may celebrate or refute because of those beliefs.
---
CERTIFICATIONS AND DEGREES:
Simonson Method of Teacher Training, 2013
Thai Massage Adv Studies Sen Theory & Application, 2010
Thai Massage Basic Studies Level I & II, 2009
Liverpool Institute for Performing Arts BA (HONS) Perf Arts (Dance), 2005
Adelphi University, Dance Major (9/98-5/00)
WORKSHOPS AND TRAININGS:
Adult and Pediatric First Aid/CPR/AED, American Red Cross, 03/31/2018
Creative Aging Training, ESTA's (Elders Share the Arts), 11/09/17
Introduction to Anti-Bias Teaching, The Human Root, 10/12/17
Understanding & Undoing Racism®,The People's Institute for Survival and Beyond, 10/14/16-10/16/16
Remove the Fear, Create the Art, A discussion on Collaborating and Creating with Artists with Disabilities, ALMA, NYC, 04/23/18
Powered by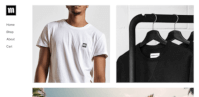 Create your own unique website with customizable templates.